Hi
I have just bought a 335 kit from RMOlson (
http://www.rmolsonguitars.com/
) and there are no instructions so I thought I would ask some questions here before I start doing something irreversible. I have built an acoustic kit, but this is my first electric.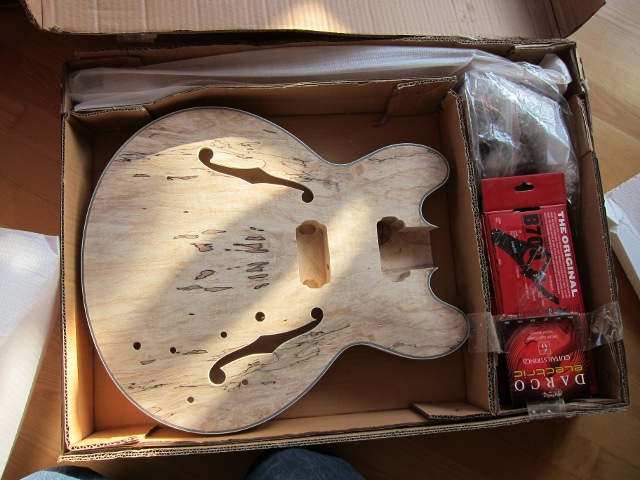 As you see it is spalted maple and it has a few small dents I will fill with wood filler and sand down before I start with the rest.
So my questions:
- As far as I can read online it is normal to glue the neck to the body for Gibson style guitars and that seems to be what is meant here, is this correct?
- Should I glue the neck to the body before I do the finishing?
- When I glue the neck to the body I have to check that it is angled correctly. The sideways angle I understand how to check, but should I measure to the bridge and put a straightedge along the frets to see that it just graces the bridge?
- How much should I measure from the twelfth fret to the bridge? I have read about some extra compensation in addition to the distance from the nut to the twelfth fret.
- Where do I measure to on the roller bridge? In the middle to allow compensation?