I hope this pops to a second page. because this post is going to have a bunch of pictures as well.
I have the neck carved. It still needs some final sanding but I stopped for the day as my standards for what I would take was going lower. This my first with a classical heal for a couple of years. Also as the client wants a older style looking guitar it is a slot head with a carved volute.
I cut the neck out a a large Mahogany neck blank. I normally build up the necks from 1" mahogany neck blanks. I do slice up all of the waste into neck and tail blocks.
I clean it up, square it and locate the nut line using a jack plane.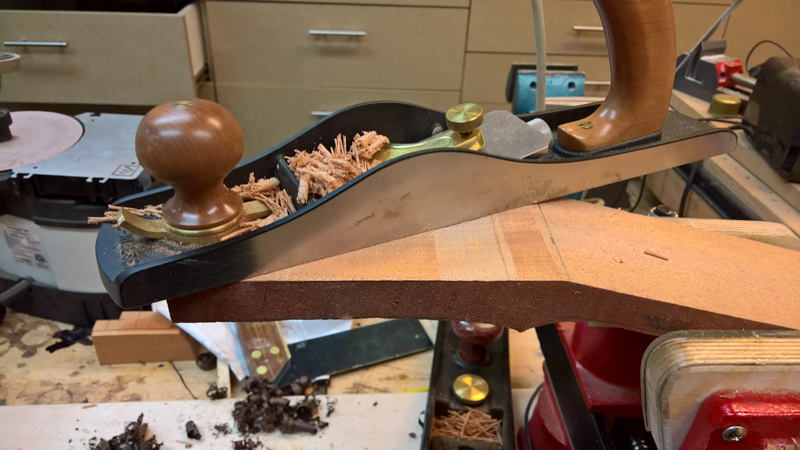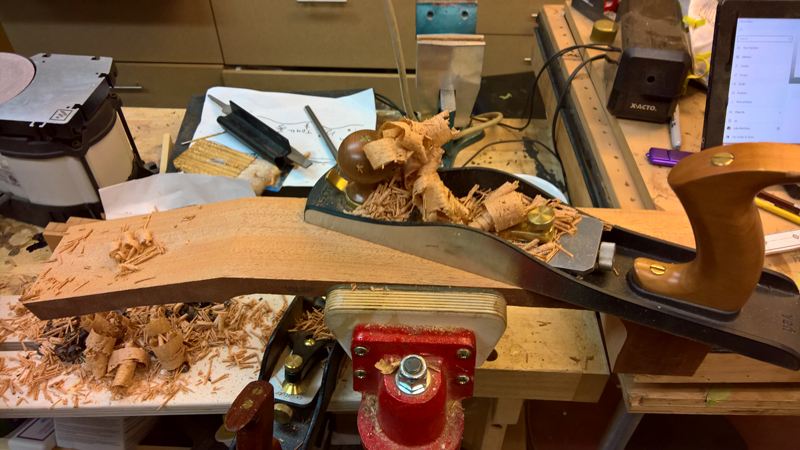 Before cutting the tenon I cut the bottom of the heal at 1.5 degree angle planning for a 3/4" tenon. With the heel trimmed I was able to install the brass inserts without fear of cracking the tenon.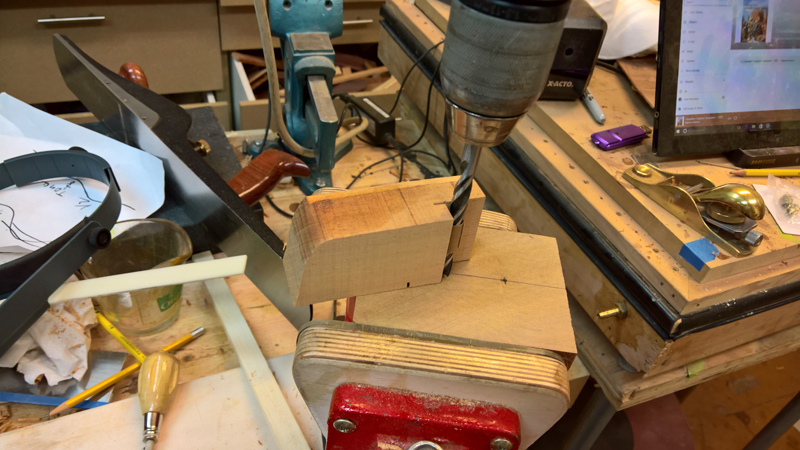 I used my table saw using a table saw miter guide and a tenon jig. I have one of the fancy jigs that I can use a router to cut the tenon but it is such a hellacious experience I have moved to the table saw.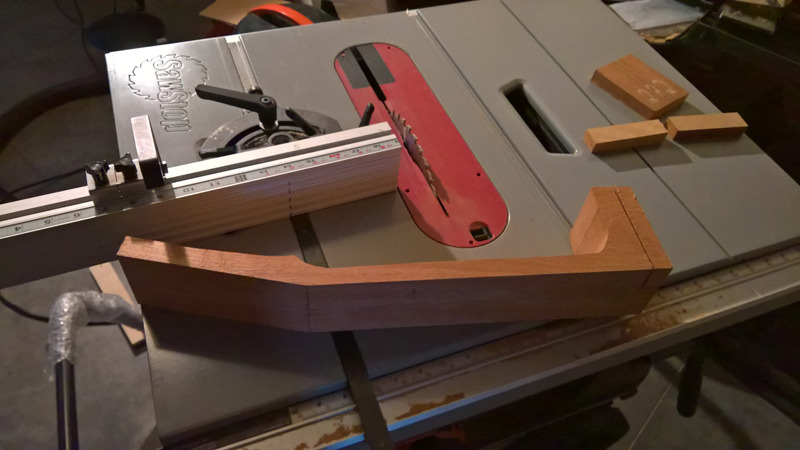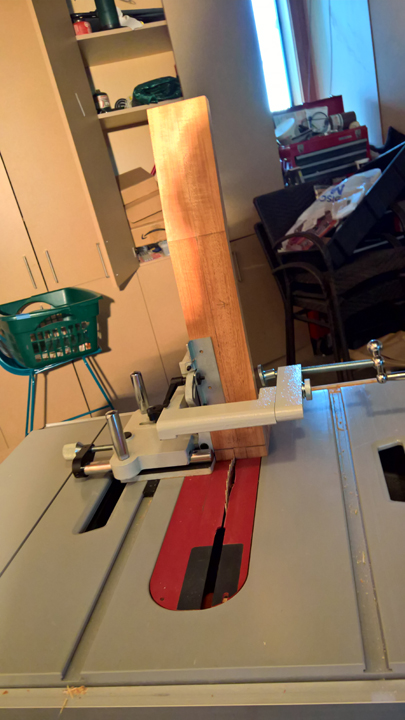 I used a japanese saw and a chisel to trim the tenon to the correct size. Note the heel cheeks are below vice clamps Nicking the cheeks with a saw at this point is bad.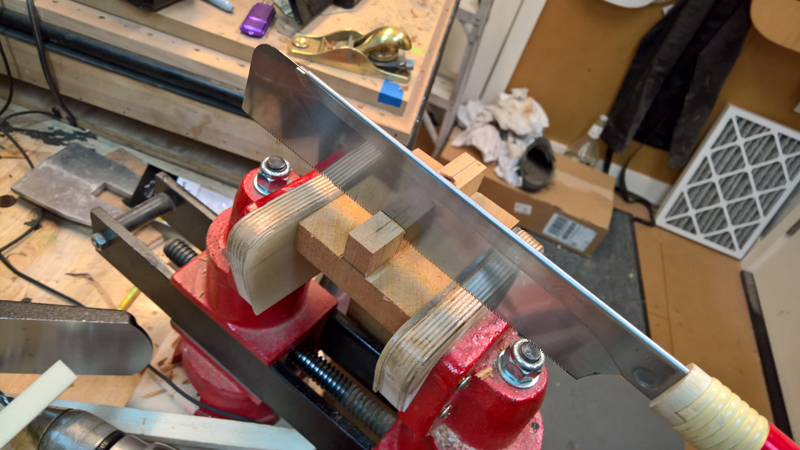 I drew in a rough guide for the heel shape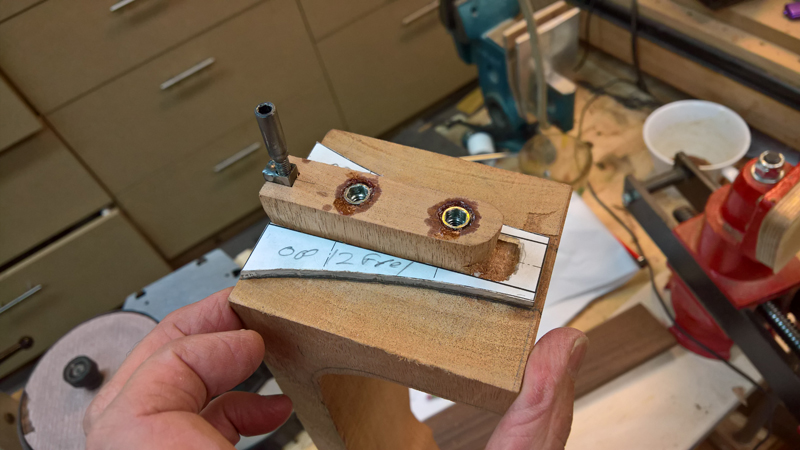 I use a router on my router table to cut the truss rod slot.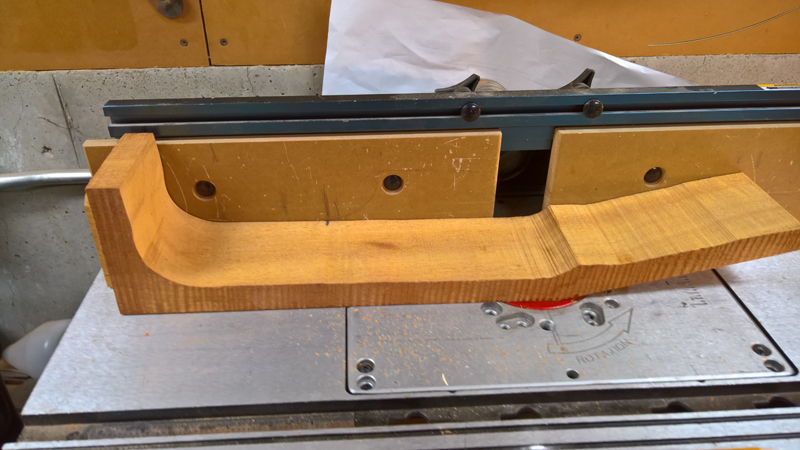 I made a fret board using a 16" fret board radius bit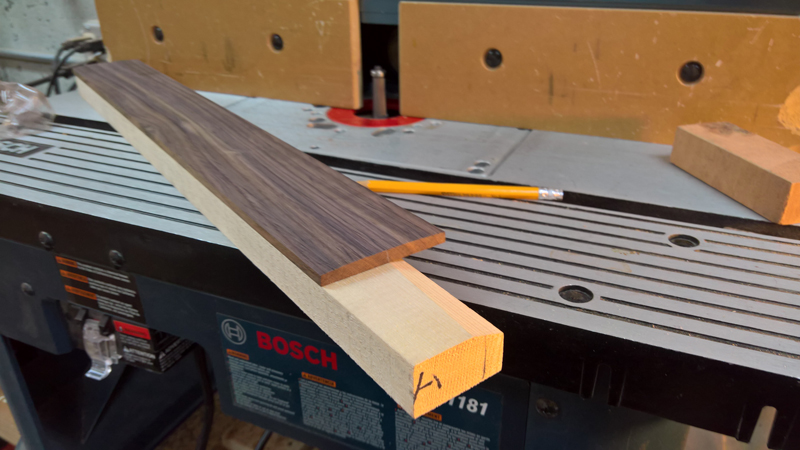 And I used my LMII fret board jig to cut the slots.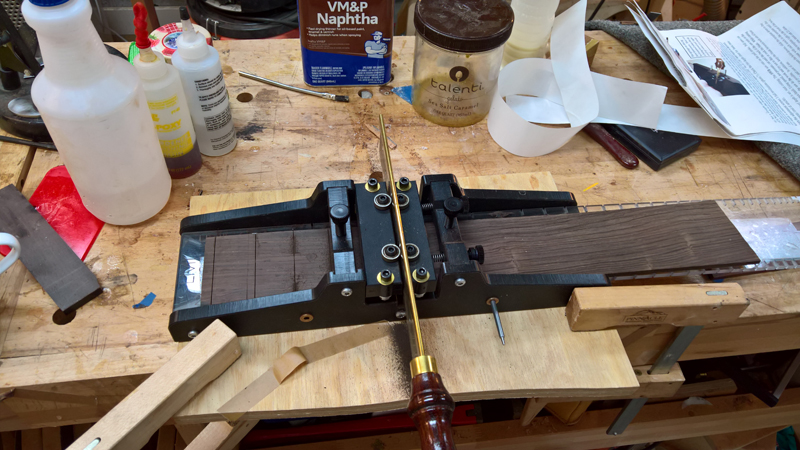 I cut the fret board out on a band saw, clean the edges with a plane and trim the end on a sander.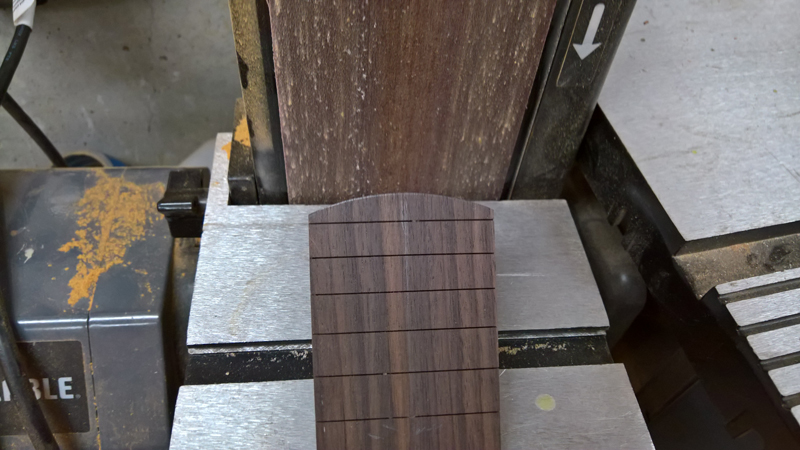 I had a template for the head stock so I used it to trim a 2 mm thick slice of amboyna burl (the red will match the top)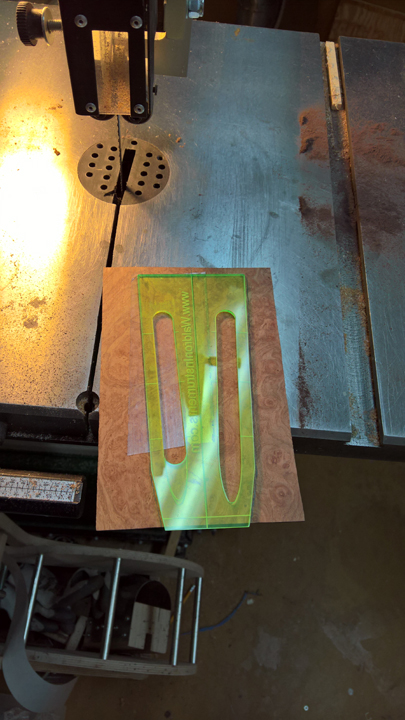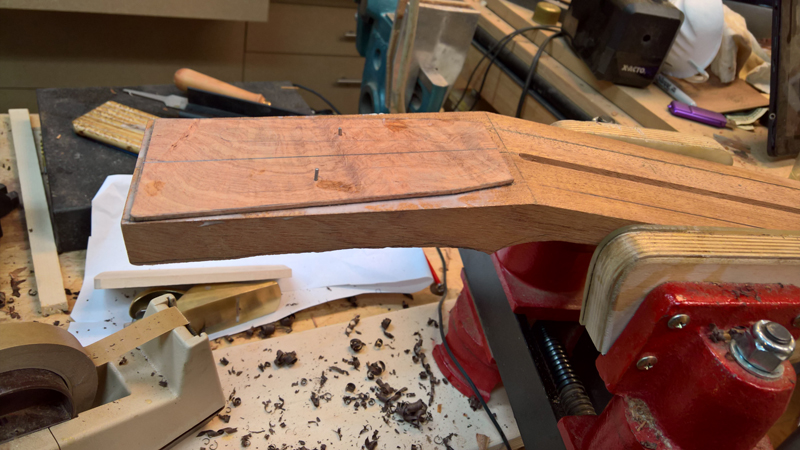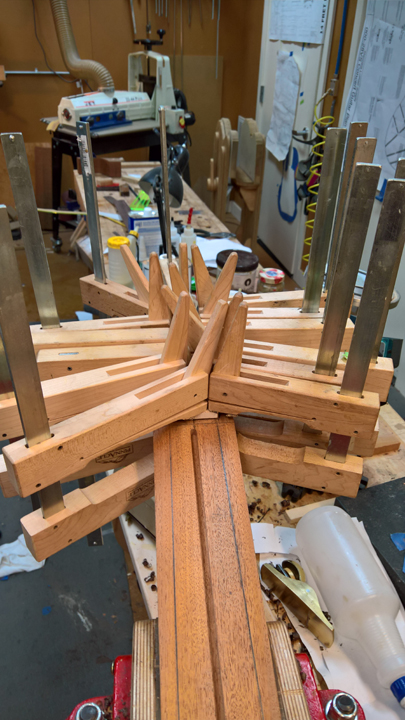 Getting closer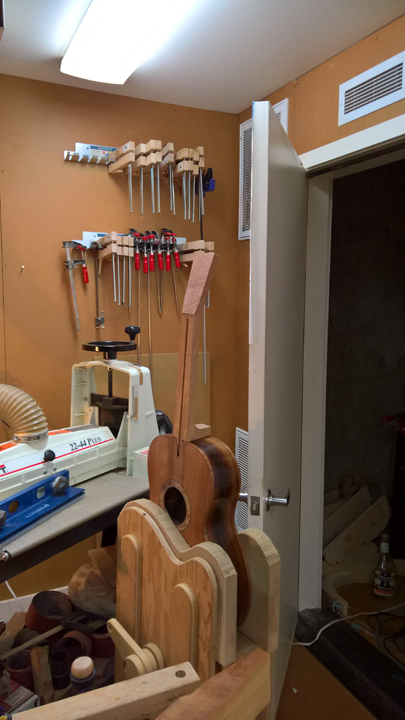 The next post will finish the neck