Well by hook or by crook I got the guitar built and I am ready to make and install my hawk and moon logo in the head stock and start finish sanding.
Sanding sides before cutting the rebates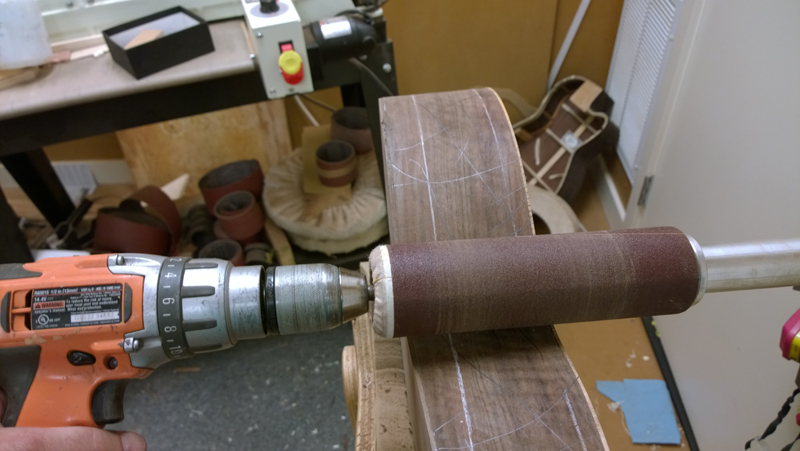 I bent 4 bindings at a time and fit them dry to the guitar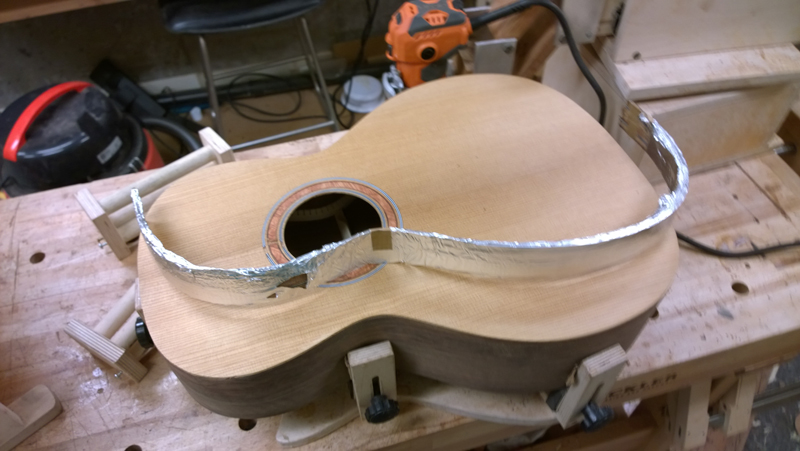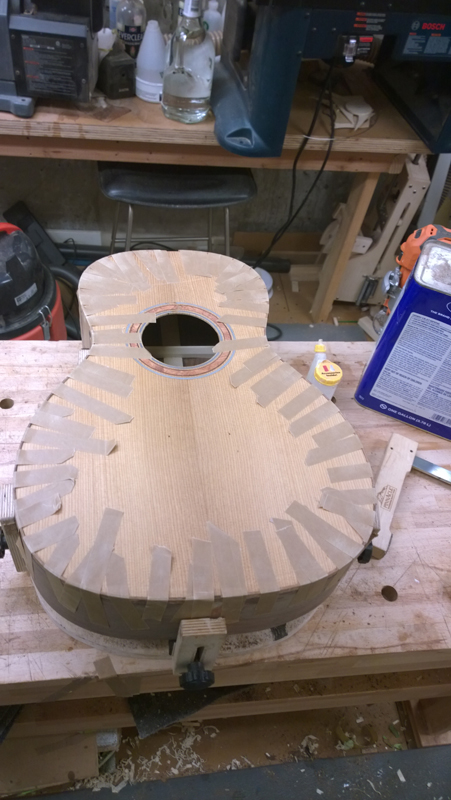 It went well on all sides as I took a bit of time making sure they fit before gluing them on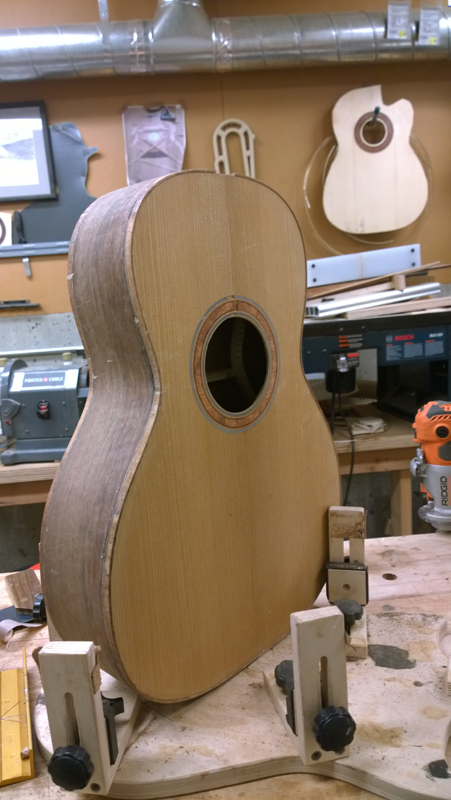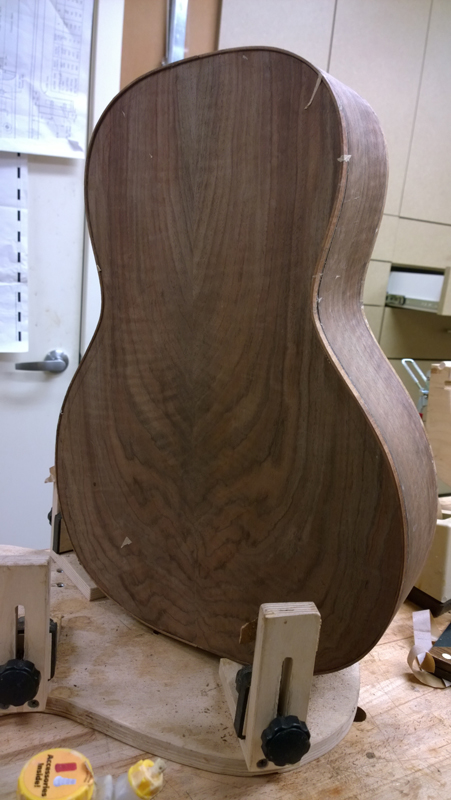 I used a pre-made neck on this guitar so I just had to glue on a veneer and do a bit of finish shaping.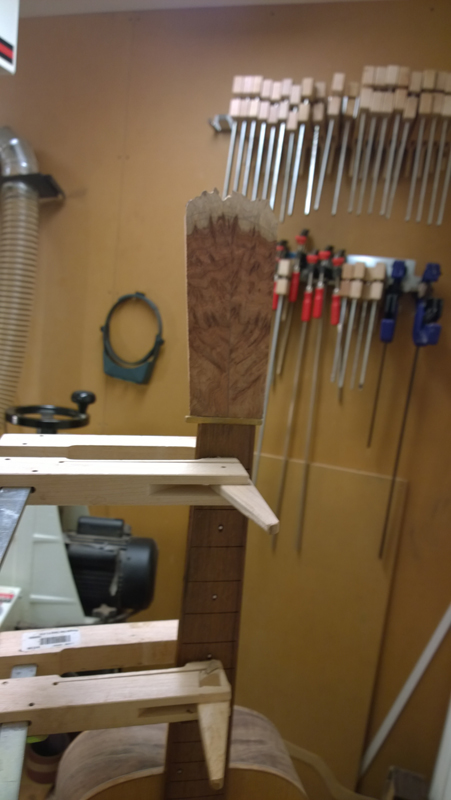 I ended up very happy with the neck angle. I used a 28' radius dish and glued on a radiused transvers brace that had the center 5 inches flattened. I have a matching gluing call for that brace.
I managed not to forget the truss rod. The pre-made slot was a tad deep so I filled the gap with a shim to prevent raddling
I glued on the fret board and installed a heel cap. I put matching BWB fiber under the heal cap to flow with side purfling.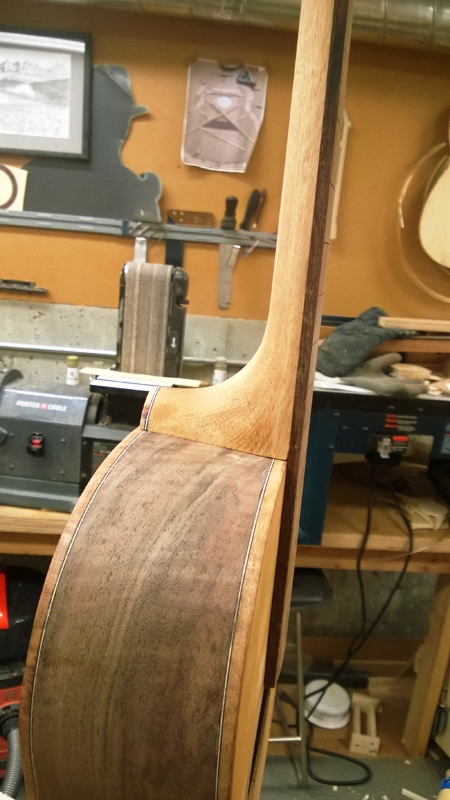 Ready for prep sanding