Dis is me Travel Guitar design.
23.5 string length
White cedar body, red cedar neck
Walnut banding.
Custom back strip of walnut, cedar, fir
Pear shaped sound hole, carved and 24k gold gilded rosette.
This instrument ended up with one of them South American Curenderos or shaman Buddie friends of mine.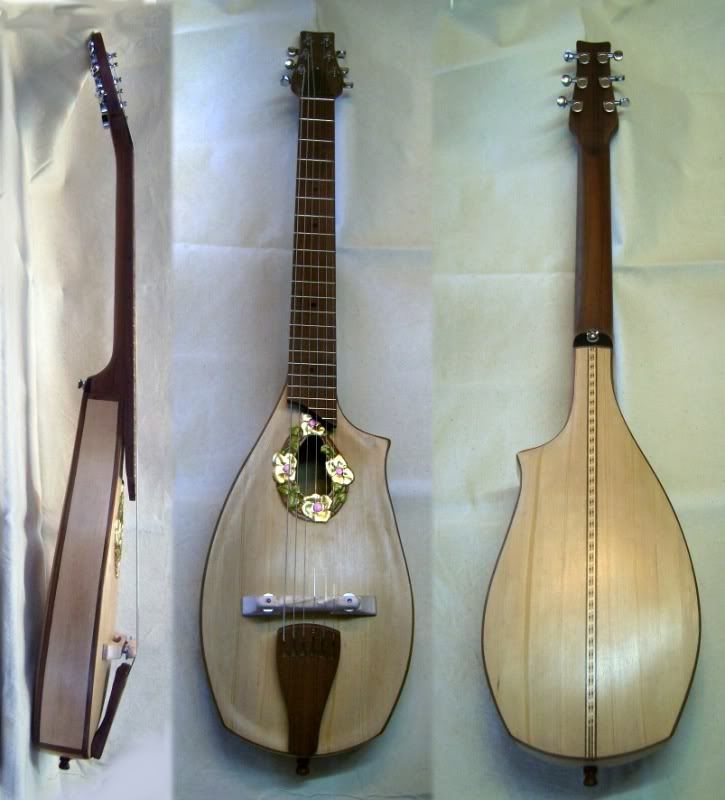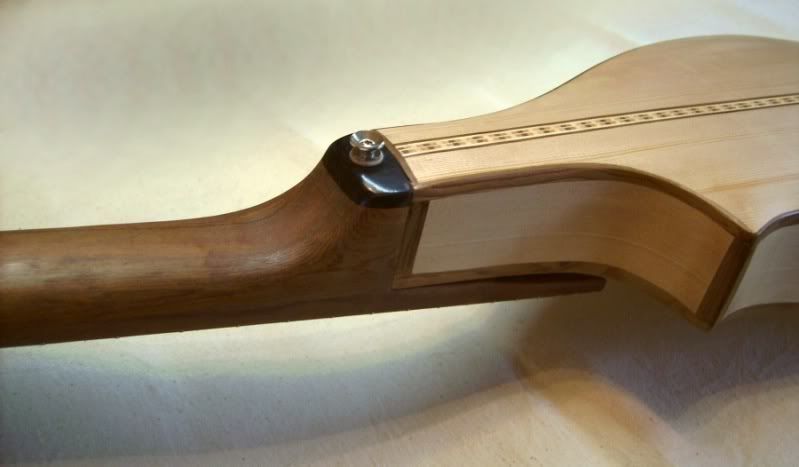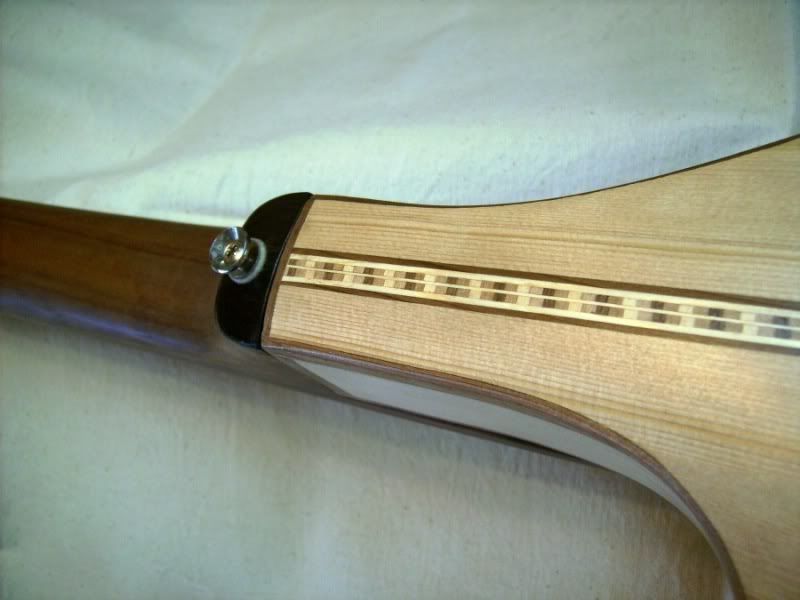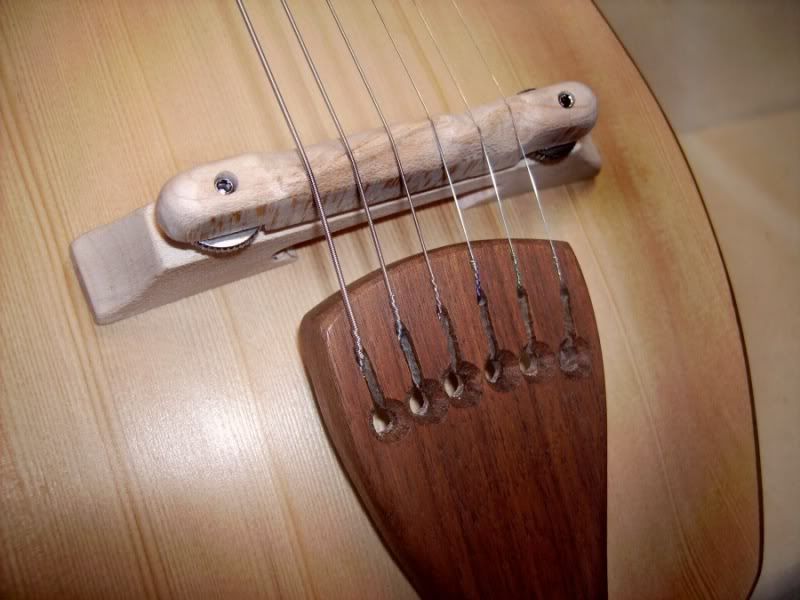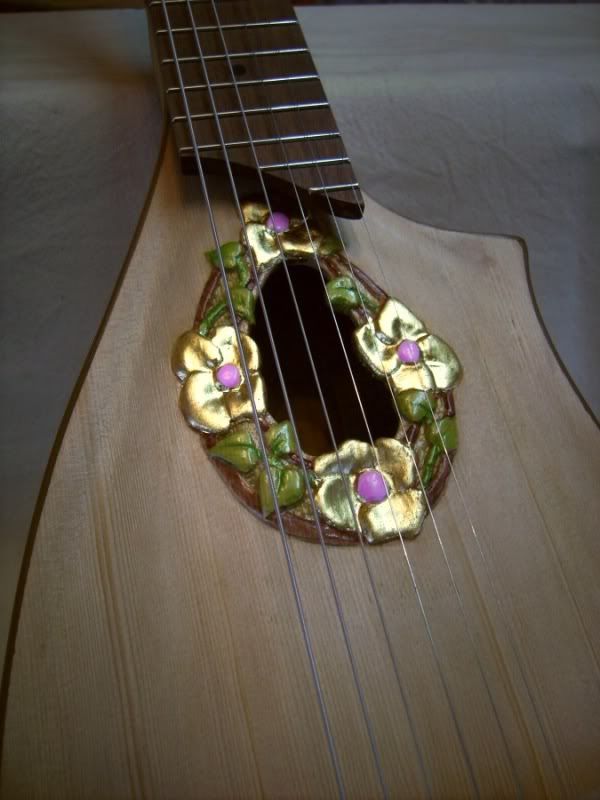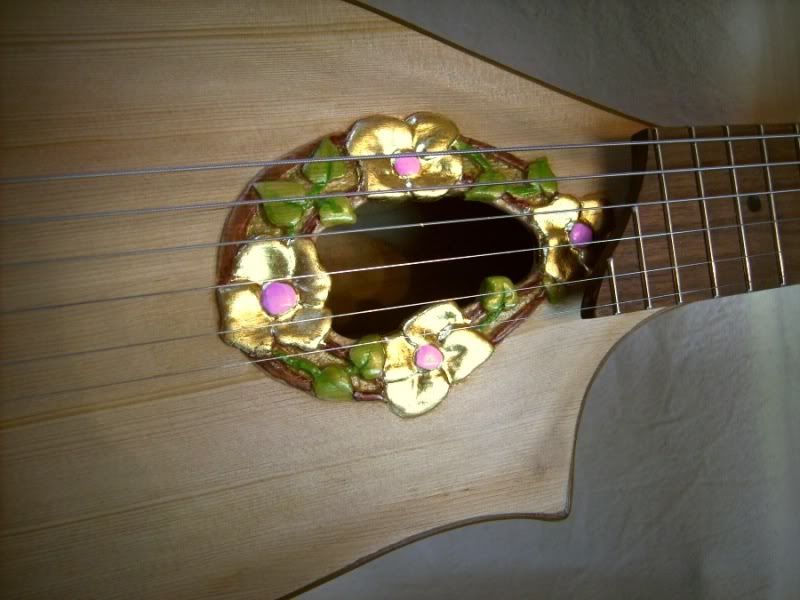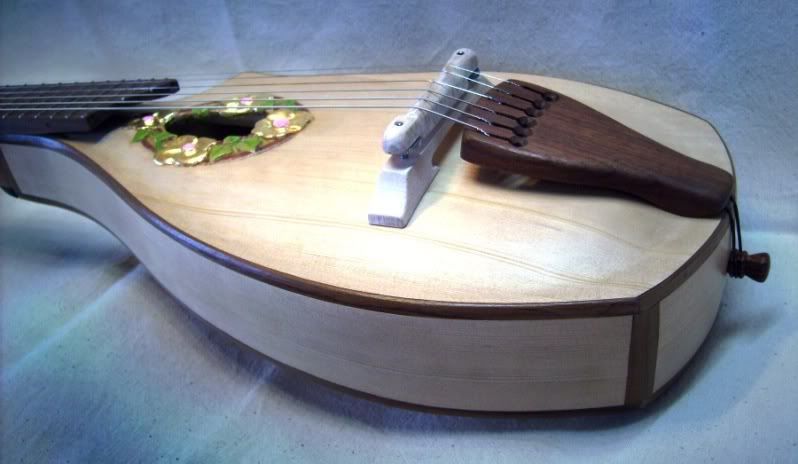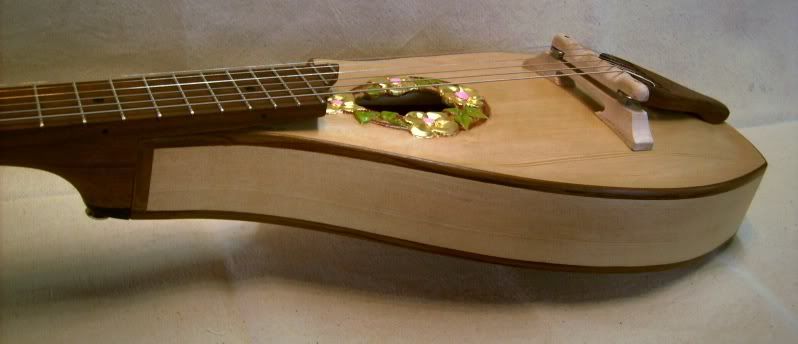 Ya, me made a few others in the last couple of years but hey, me ain't gonna show you all.
blessings
duh ?adma

The longest journey is from the head to the heart.