Up for sale is a beautiful Jumbo sized Ziricote B/S Set and a set of two FB/Br/HP's. I purchased these from Colonial Tonewood over the years. PM me or email me at
metalone72@gmail.com
(Quickest) if interested.
Thanks,
Scott
1) Two sets of Ziricote Fingerboards, head plates and brides. Will include and extra head plate.
SOLD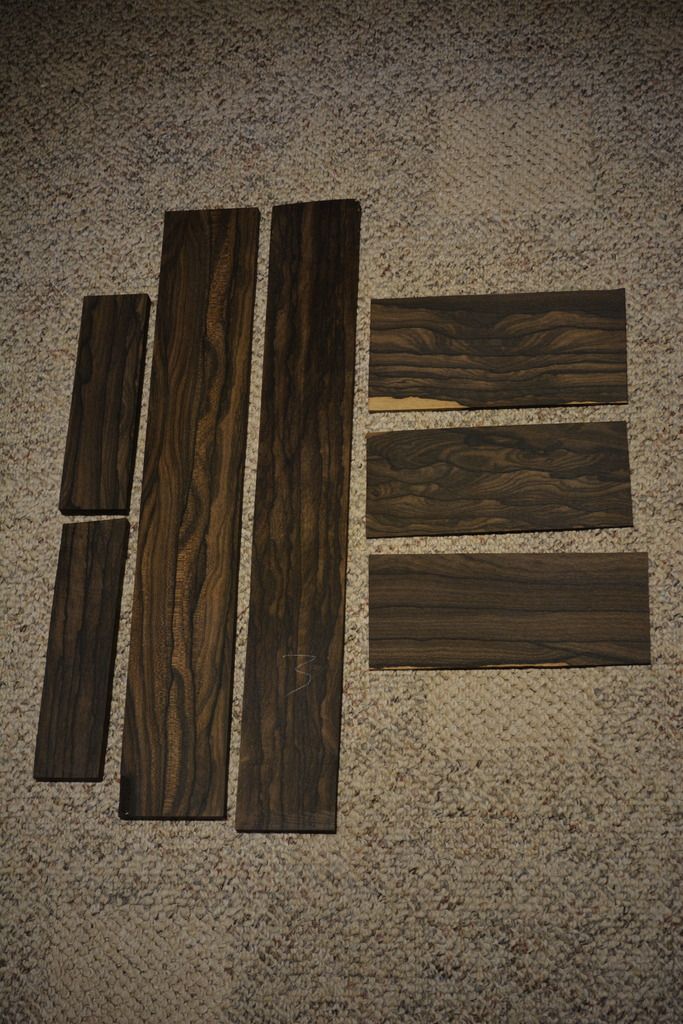 2) Incredible Jumbo set of Ziricote Back and Sides. This is Primo material. Sides are 5 1/4" x 34" and the backs are 9 3/4" x 22 1/4".
SOLD
(Second picture is a little over exposed. First picture is more representative of color)