Well, 4 days ago (22nd-25th so far) I started a new guitar, basically from scatch. The guy I had gotten the walnut kit from had bent the sides and roughly thicknessed the back and top. I was/still am, shooting to see how much I could possibly get done in 7 full days. I was actually holding out on showing any of the progress because I didn't want to jinx the job I was happy with before I made the mistakes that I knew was coming. Well, here it is.
I closed the box, and was doing the last step that really had any potential risks... Routing out the bindings. Although I've never had any problems with the bindings before I ripped out a good part of the top and had to make a patch to fill it. How that worked out, I have no idea yet, it's still clamped up now. It could have been a couple different things to blame. First of all, the reason it actually ripped out like it did is 100% my fault, I had been routing on lower speeds as I usually had, and decided to try a higher speed because in my head it'd cut smoother... Well apparently the faster it is, it still catches and tears out, only it has the power to shoot the piece and rip it off your guitar (Yea, I'm sure that's a no brainer, but what can you do..).
Anyhow, it could have been a combination of potentially a dulling bit, lack of glue in that spot of the rim, too high of speeds, and probably others.
Here's some progression pictures, plus the mistake its self. The guitar is a Fir top with a walnut rosette, and walnut back and sides. The dimensions are goofy, I underestimated the depth of a deep body OM. It's an OM with closer depth dimensions of a dread, but I'm honestly ok with that. If anything I'm more curious to see how it would sound than anything, maybe too muddy? I have maple bindings that will be going on this guitar as well, well... If I can finish routing the channels with out more of this ;D.
Here's the pictures: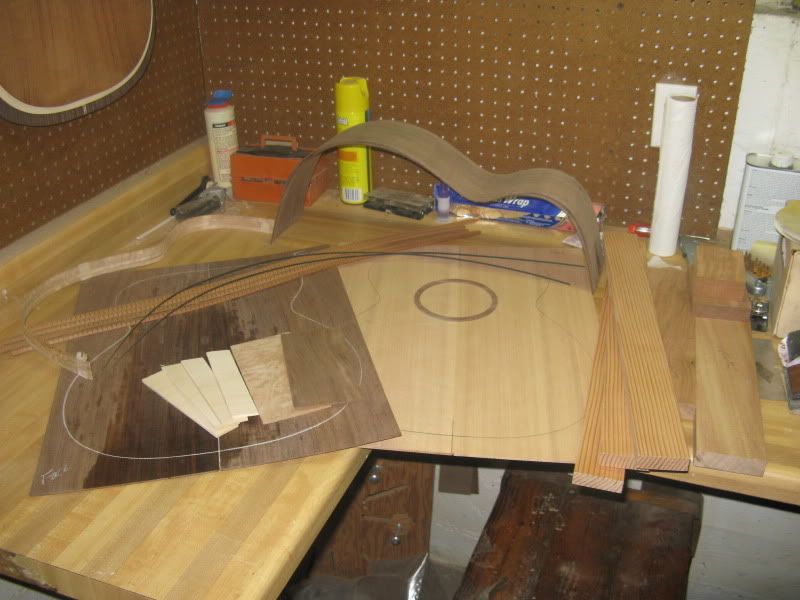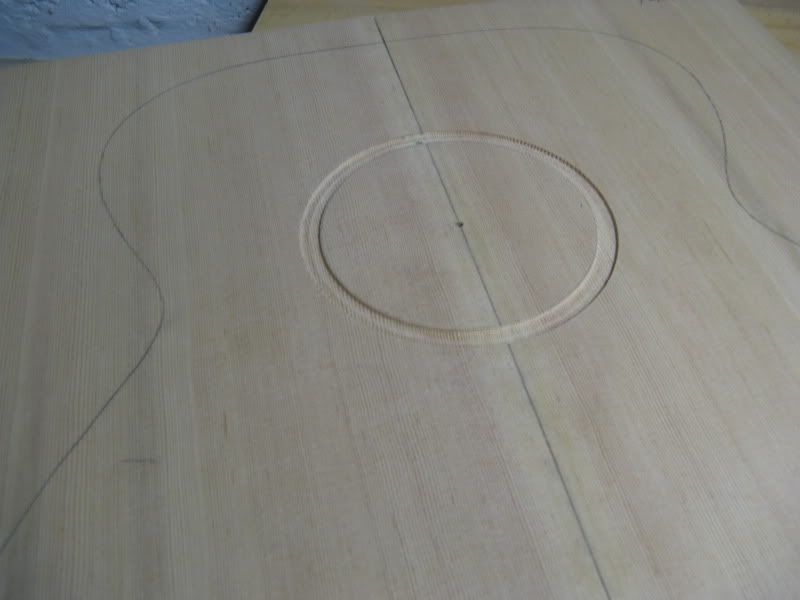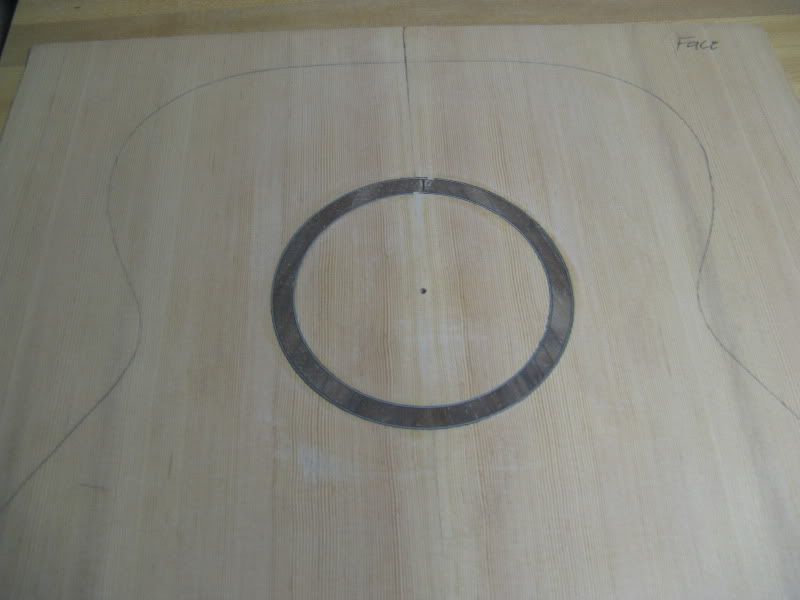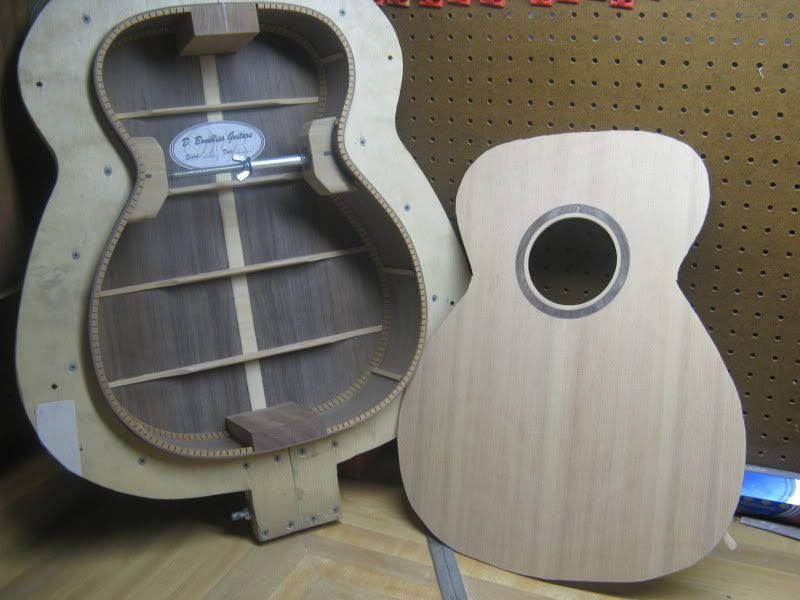 Mistake:
We'll see how that patches out tomorrow,
-Dan