Well I finally got to order my wood and begin the process. It's been rough this winter and the humidity is making me suffer a long time. It's the first day of spring and it was 65 degrees yesterday and snowing 6 inches today. Absolutely crazy here in Kansas right now but I did get started on my next one today.
So this one is Walnut and Redwood. I know there are a couple of them running around but I guess I will fit in well. So far I have cut out my top and inlaid my mahogany rosette, cut my fingerboard and also inlaid it. Got some pics to share with you guys and will update as progress comes along. Hopefully the weather will cooperate soon so I can get to gluing. Until then.....
This is by far THE BEST rosette I have inlaid yet. It took me a couple of guitars to get it right but I would say this one turned out beautifully.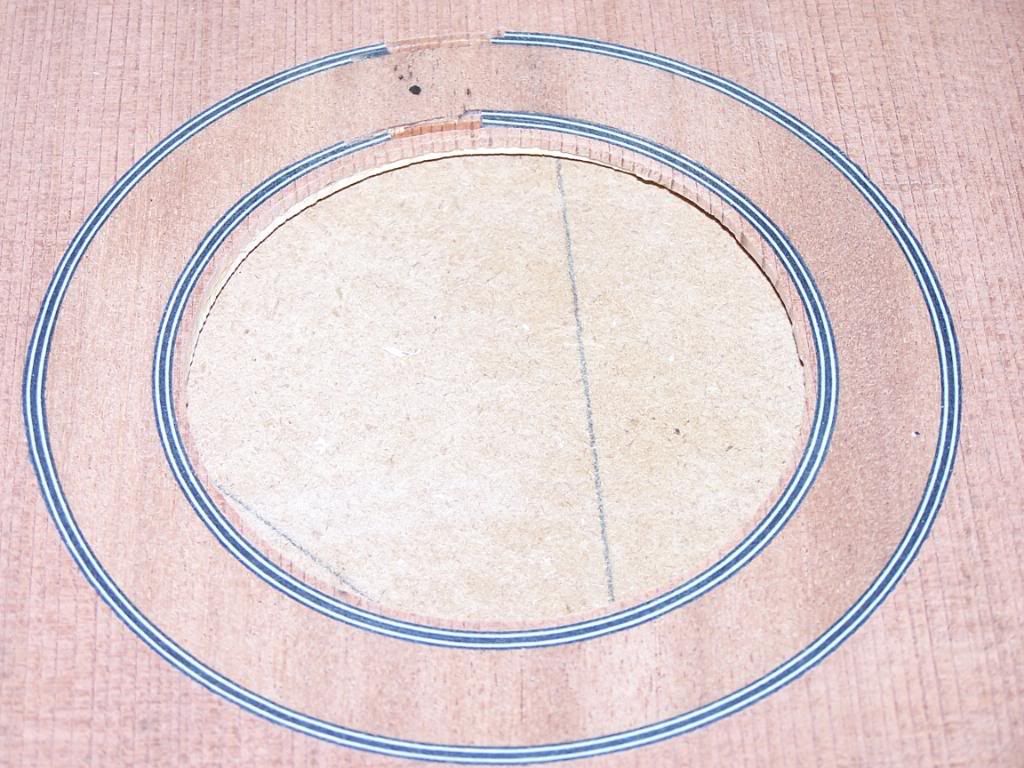 I was really proud of this fingerboard too. I did have one small gap in one of them but the rest were almost perfect. Overall I am happy with this one and think it will look great on a walnut neck as well.
Just wanted to give you an idea of what she will look like. I'm excited.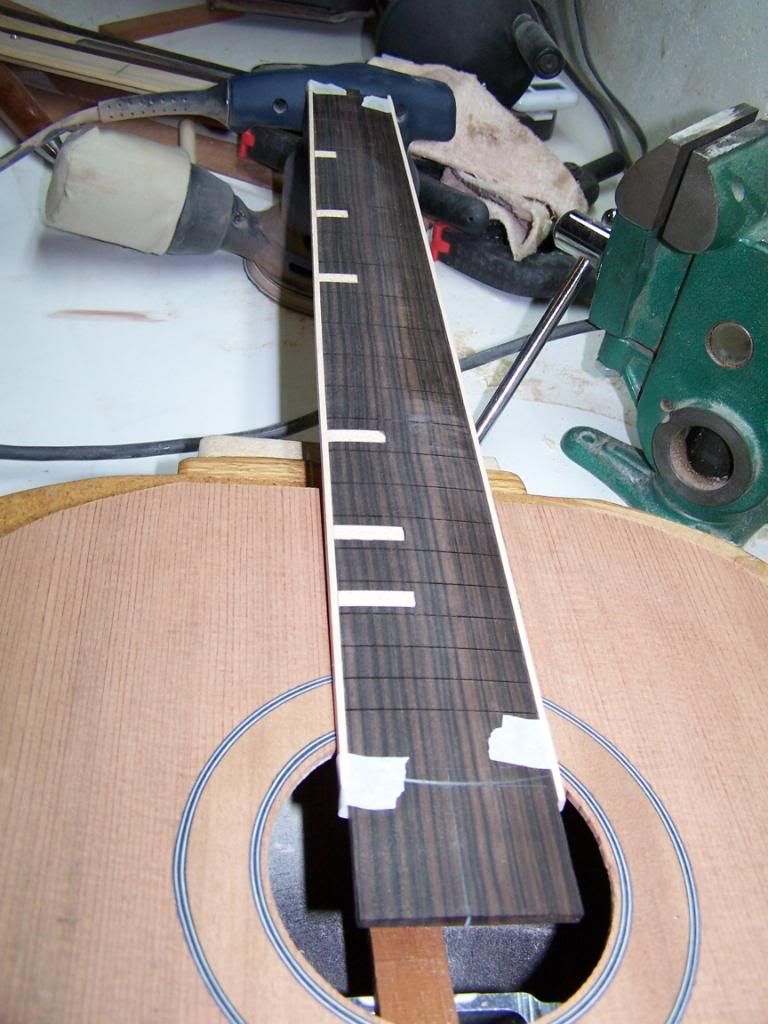 Not the best quality top but it will work. Didn't want to waste a lot of money when I'm still working out the bugs of my process' anyway.