After last week's discussion of inlaying on Ken C's thread I thought I'd post a couple of pix of how I applied what I learned. This is a parlor from LMI, which I'm calling "Bling Baby."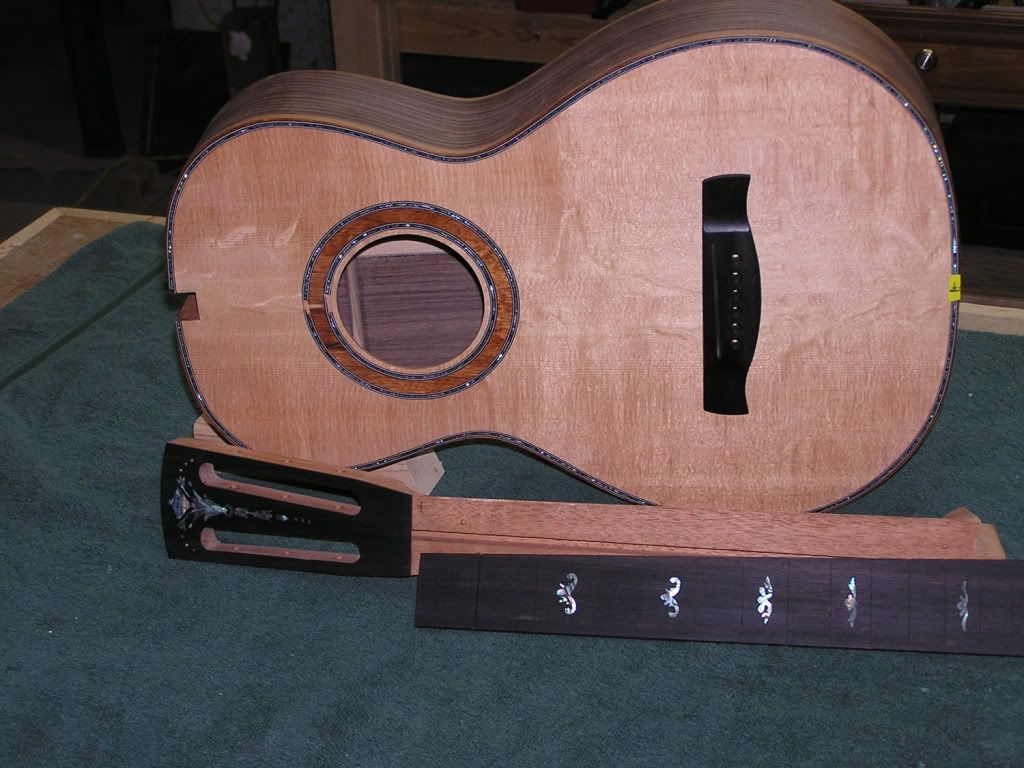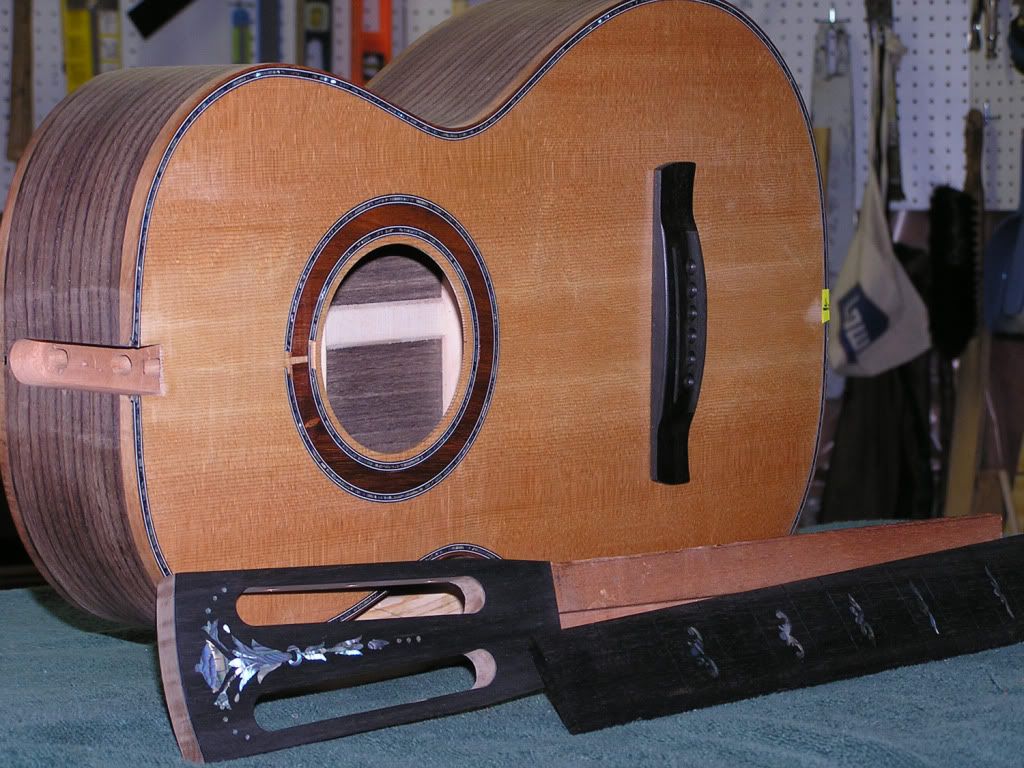 It's EIR b&s, bound with koa. The rosette ring is koa as well. The pearl in the rosette and edge purfling is zipflex-- a really great product. The headplate and fret marker inlays are from Andy Depaule. The top is bear claw Sitka (it has a wash of Seal Coat for smudge protection). The bridge, which is a Martin-style that I reworked, is stuck on with double stick tape to give a frame of reference for the body size. I need to finish the fretboard and do some carving on the neck, then I'm planning on trying EM Tech 6000 as the finish. That should be an adventure.
Like so many (most?) folks on this forum, I'm already thinking about the next one!
John