I just recently started working on guitar number 2 again and actually getting stuff done opposed to just going and looking at it for a few mins ;).
It's a EIR OM Cutaway, with a three piece back and a Sitka spruce top. I just glued the back on to it, and in the next couple days here I am planning on getting the rough cut top braces smoothed out where I want them and getting the shell closed and then flush cutting the edges to make it look clean and uniform.
The next is done and ready to go, I had gotten that all together while I had alot of downtime before I had gotten my radius dishes and my bandsaw to do the scratch braces (my first time doing my own braces). The wooden strip on my back is a sample of maple binding that didn't show up overly well in the picture.
So once I close up this shell and get the bindings on there, I can finish it and glue it together and guitar #2 will be complete.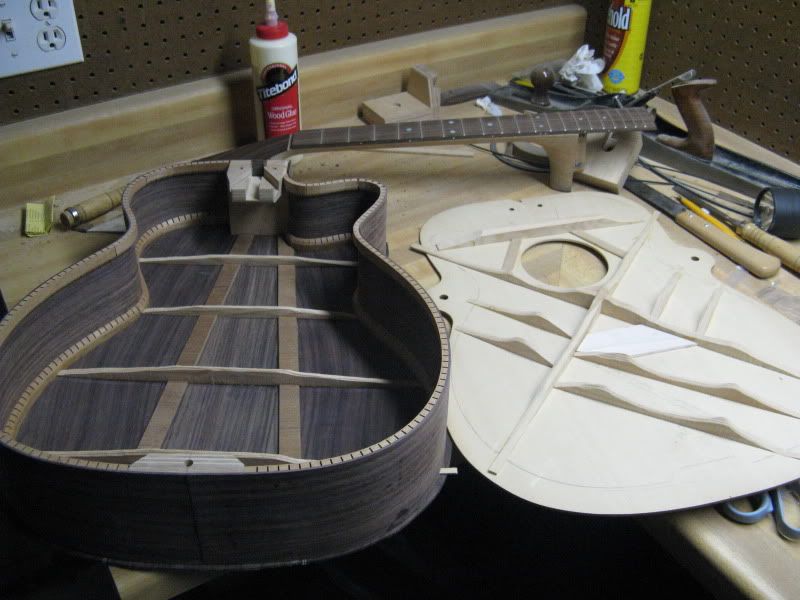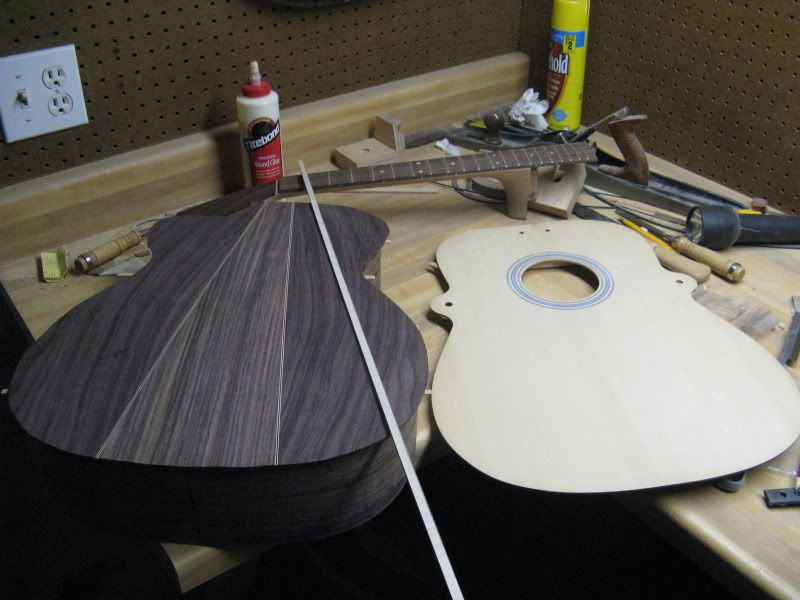 -Dan