Actually it was completed about a month ago, just got around to posting the pictures. This one was a D28 kit with EIR back and sides and a sitka top from John Hall, customized with Koa wood bindings. I donated this guitar to a charity auction for the Taylor Hooton Foundation, an organization that raises the awareness of steroid abuse in children and teenagers. I was thrilled when someone actually bought it (does that officially make me a luthier?)! As you can see, I did get the back plate placed correctly on this one. The finishing still gave me fits, but it did come out much better than Number One. Many thanks to John Hall for his patience and support (he always calls back!!!!).
Jack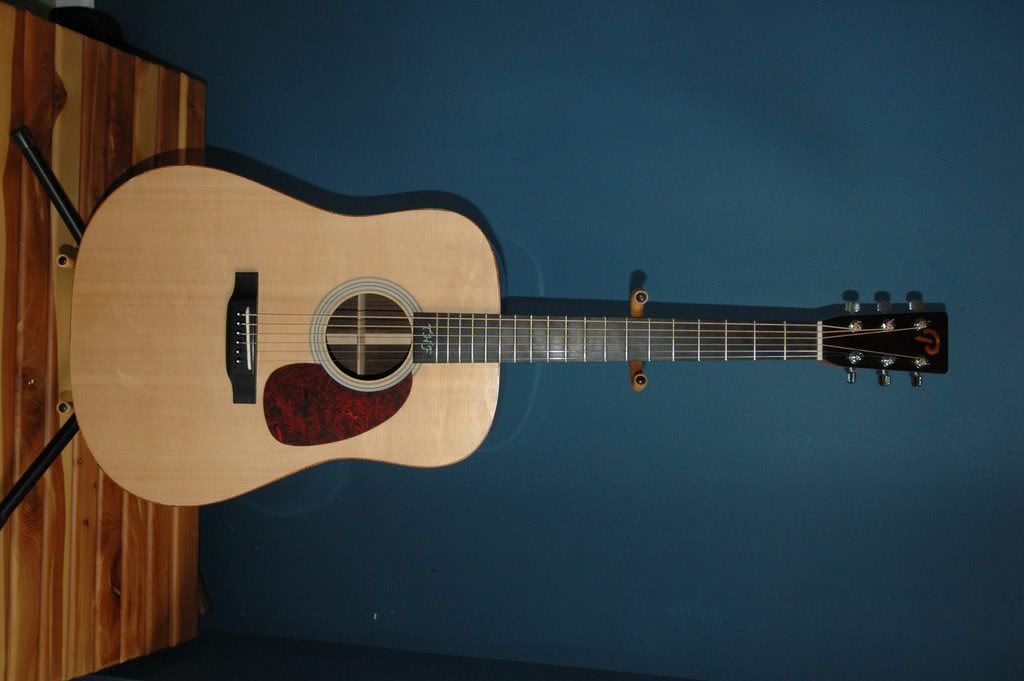 My first attempt at inlay work - the initials of the foundation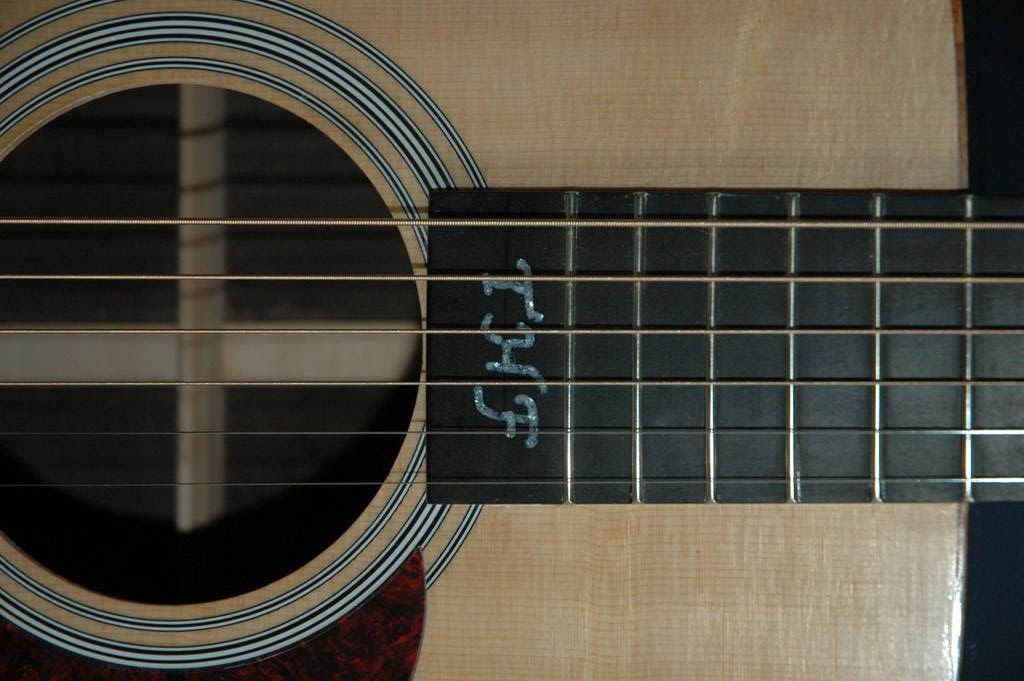 It was John's suggestion to use Koa for the bindings and I think they look great with the rosewood sides.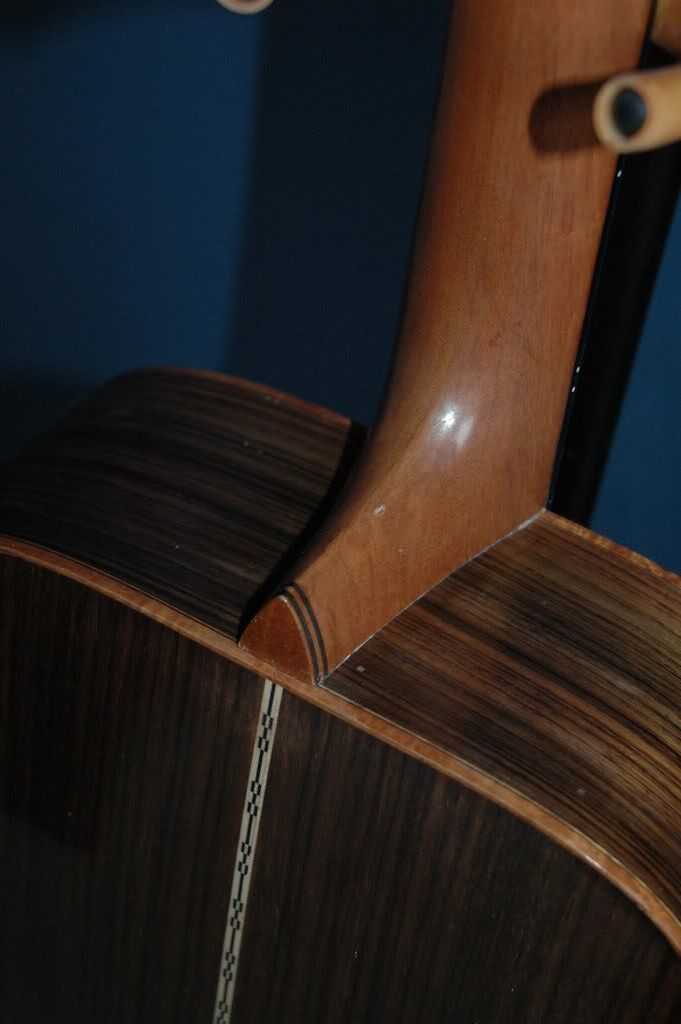 A correctly placed back piece (Koa wood with ebony strips)