Hey all I just though I might give you a heads up on a great find. I was at my local Radio Shack yesterday and found the Kronus Nibbler on the rack which looks almost exactly like the Stewmac fret tang nipper. The kicker is that RS has them on clearance for $3.97 each. I picked one up, cut a small slot in the top to accept the edge of a fret and tried it out. This thing works great! It cuts clean and easy. If you want to pick one up, check Radio Shack's website first by searching for "nibbler" It is in store only so you need to click on the check your local store link and put in your zip code to see if any store near you has one. This is a smoking deal if you want a nipper but don't want to pay $43 for it.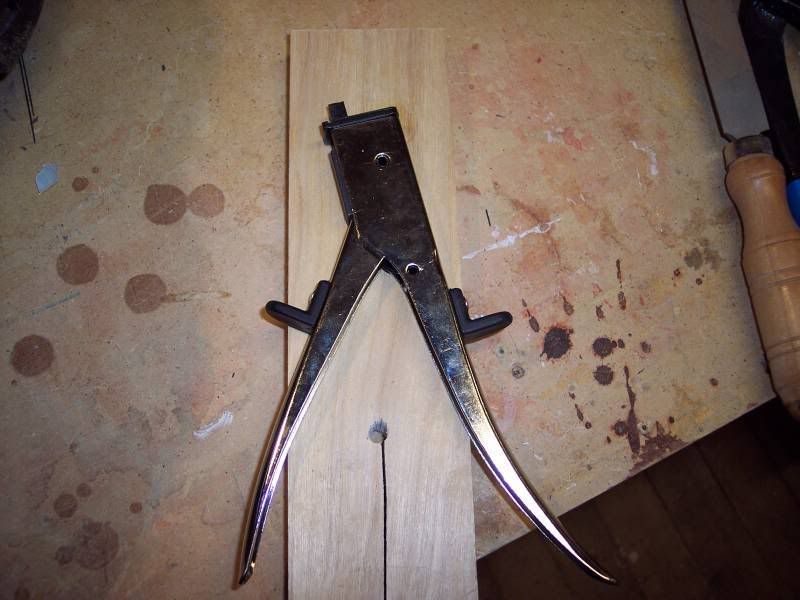 This is the tool as you get it.
The little slot is the mod I had to make. I cut it with a cutting wheel in my Dremel.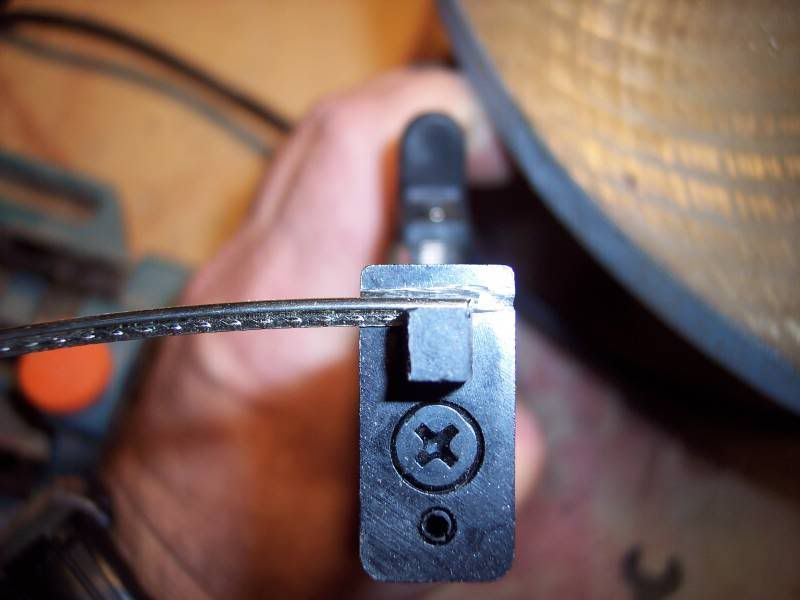 Here is how the fret sits in it to be cut.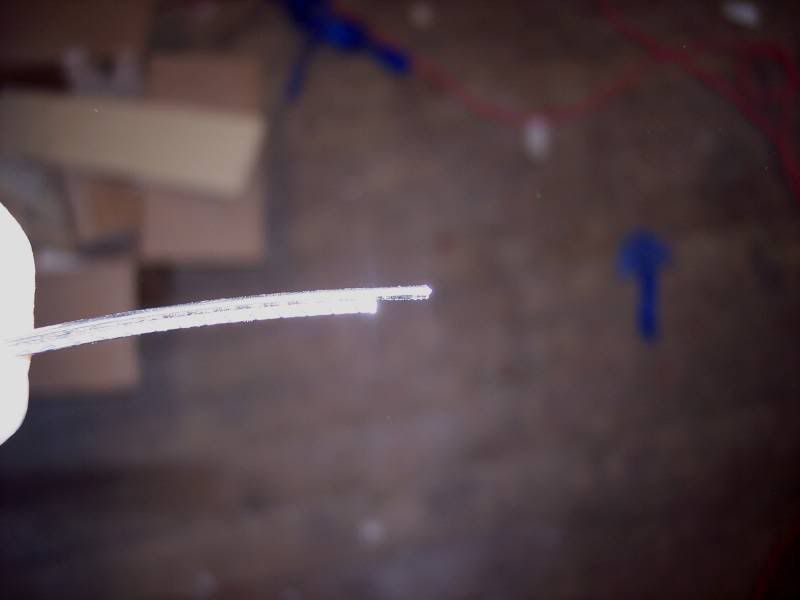 The cut fret tang. Sorry about the overexposed picture. Darned flash and shiny fret material!